Perhaps No Other Industry Is More Heavily Scrutinized Than Local Utilities
There are many variables and intersecting aspects exclusive to your industry.   Seldom in other industries do isolated projects have such an across the board impact on your ability to manage resources wisely. LWG's creative and innovative perspective can lead you to not just a reasonable solution, but a superior solution with broader application and success.
At LWG, we listen first to understand the current challenge, then study the big picture for other ongoing issues. Often, we are able to address not only the current problem, but deliver a solution that positions the utility and community for greater efficiency, ease of operation or a course correction that pays off for years to come .
We do this by drawing on our experience of being on your side of the table. Our partners bring a diverse experience base with utilities, municipalities, and other government positions which means greater understanding and collaboration with you.
Our philosophy is that every client is unique.  Where other financial firms have pigeonhole practices, utilizing the "it's always been done this way" routine, our accounting expertise means you benefit with long term greater fiscal management and forecasting.
LWG knows there is more to the outcome than delivering a report and considering the job done.
If you are ready for a firm that sees the big picture, creates opportunities, options, and holistic solutions, LWG is worth your serious consideration. Our diverse specialties solidify into one focus; that of your success.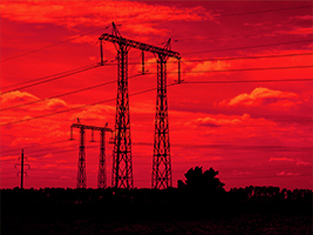 You can look to LWG with confidence for services that include:
Audit
Tax and Compliance
Fiscal Analysis
Internal Control Analysis
Rate Development
Subscribe to our Utilities Newsletter
Enter your email to receive
our news and updates
Meet Our People
UTILITIES TEAM MEMBERS